We would very much like to invite you to come and hear the 2020 LST Laing Lecture which is this year being given by Dr Sandra Richter, The Robert H. Gundry Chair of Biblical Studies, Westmont College, California.⁠
⁠
She will be speaking on the subject of: 'Can a Christian be an Environmentalist?
The Lecture will take place on Tuesday 11th February, at the Emmanuel Church, High Street, Northwood, at 7:30pm.
There will also be an afternoon seminar at LST at 4pm on 'Where is the Place of the Name in Deuteronomy?'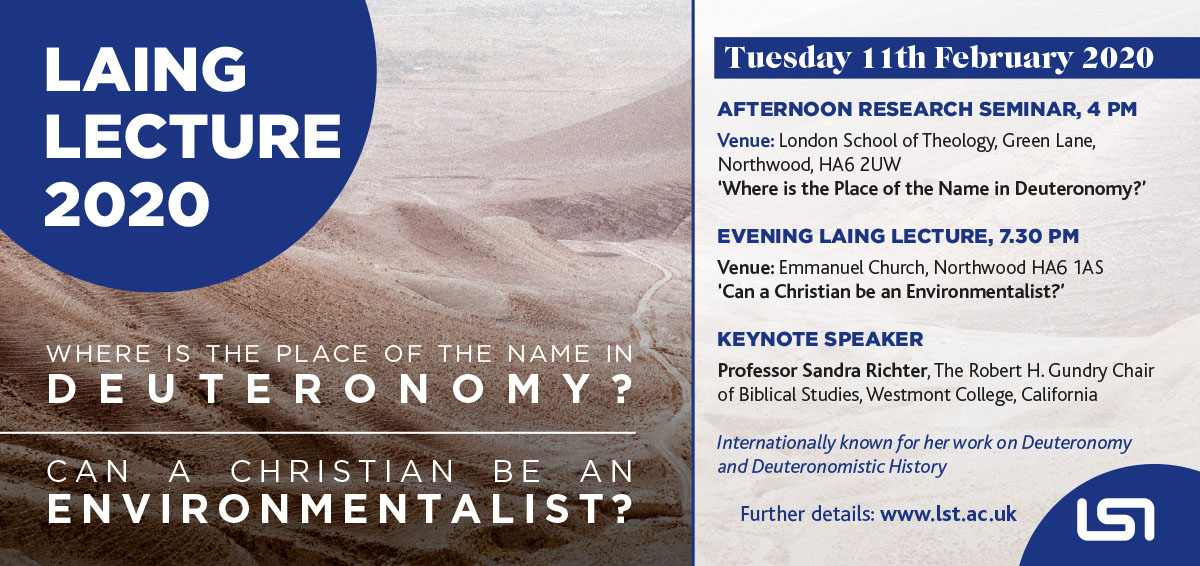 LST changed my life as a young theology student in the 1980s. It ignited a passion in me for the Kingdom of God and the mission of the Church. I encountered rigorous academic study of theology and powerful experiences of the Holy Spirit in worship and prayer. Christian discipleship was nurtured by an amazing community of people: faculty, staff and fellow students.
LST continues to be a College where people can explore a vocation to Christian service, in the academy, through the ministry of the Church, or to the workplace and the public square. We are excited about the good news of Jesus Christ to transform individuals, communities and societies. On behalf of LST, I invite you to come and see what we have to offer!
The Revd Professor Mark J. Cartledge
Principal
Studying at London School of Theology