Undergraduate Programmes
London School of Theology is one of the largest Evangelical theological colleges in Europe, with a strong academic reputation.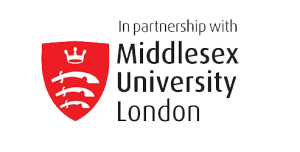 London School of Theology programmes are quality assured by Middlesex University and you will receive a Middlesex award on successful completion.
Its identity is defined by four core values – the Gospel, Bible, Church and World.
As a Gospel people, we want our lives, thoughts and actions to be shaped by God's love for us as proclaimed in the Gospel.
As a Bible people, we believe the Bible to be God's inspired, living, transformative and life-giving word and made known, personally, to humanity in his Son Jesus Christ.
As a Church people, we want to be involved in building churches that are focused on the Gospel and the Bible in their life, worship and mission and fuelled by the power of God's Spirit.
As a World people, we seek to witness to those of other faiths and those of no faith, as followers of Christ, as well as stewarding and renewing our environment, society and geopolitical reality in the light of the Gospel.
Find out more below about our range of undergraduate courses.
Please note that applicants exempt from visa requirements will need to pay a £250 deposit to secure a place on their course.
Theology
The Theology programme lies at the centre of all our taught programmes and covers a wide range of subjects. It is dynamic, innovative and seeks to uphold the key foundational principles of the Evangelical faith.
Theology & Counselling
London School of Theology is privileged to be the only institution in the United Kingdom offering this unique course, an integrative degree programme combining studies in Theology and training in Counselling.
Theology & Music
Theology and Music is a combined and integrated programme designed for musically gifted students with training in performance, music theory, and aural skills.
Theology & Creative Musicianship
Theology and Creative Musicianship is a combined and integrated programme catering for gifted students with substantial experience in music and worship.
Theology & Worship Studies
Theology and Worship Studies is a combined and integrated programme designed to build knowledge and skills in Christian worship.