Modules studied within Life-Long Learning receive no academic credits from Middlesex University.
Are you responding to a call from God to prepare yourself for a particular branch of lay ministry? Do you have a desire to develop your spirituality by taking on the discipline of detailed study? Not looking for another qualification, but still want to study theology in-depth?
If this sounds like you, then why not consider Life Long Learning at London School of Theology?
Life Long Learning is a flexible and accessible way to engage in theological study, for those who are not able to undertake a full programme of theological study and do not require an accredited qualification.
What does Life Long Learning involve?
Once you sign up for one of our modules we will send you a set of study materials and connect you with an Open Learning tutor who will be able to help guide you through the material and answer any questions you may have. You can start at any time and work at your our pace. When you are ready to submit your assignments you will send these to your tutor to mark. On successful completion of a module you will receive an LST certificate.
Where can I study?
There are about 30 modules you can choose from and you are free to choose any that are of interest to you. However, we recommend that you accompany biblical study modules with theological and applied subjects. This is because your study of the Bible actually improves once you've done some doctrinal studies, a bit of church history, and spent some time considering how you apply it.
What level of study?
Virtually all of our modules for personal development are designed for beginners. You don't need to have done any prior study at all. If you've any concerns at all then you'll definitely want to start with the 'recommended modules' discussed over the next two pages. But even if all of the others will take you deeper into the subject, they certainly start with a presumption that you're new to the subject.
How long will I study for?
We will ask you to decide if you intend to complete the module within one year or three years. You will then opt for an appropriate period of tuition. If you don't meet the one year target, then you can extend to three years; and if you complete within one year after choosing three then We'll refund the difference.
Is there any further reading?
The study material we will supply assumes that you will be supplementing the study by reading relevant textbooks. You may not need to read as many as those studying for qualifications, but you will not gain the most benefit possible from our material if you neglect the textbooks. Please consider how you will support your study through appropriate books, bought or borrowed.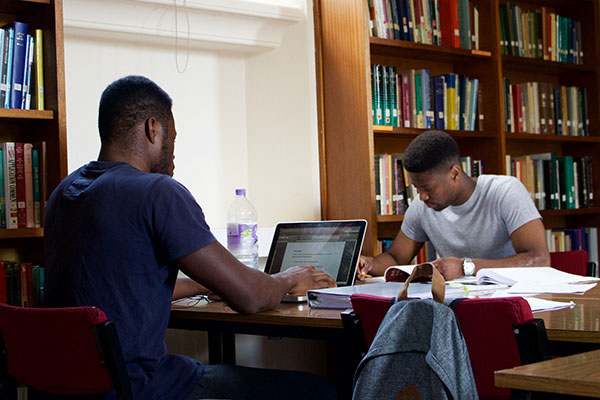 Find Out More
Please contact Doreen Rosser for more details or to apply for any of the Life Long Learning modules at London School of Theology.