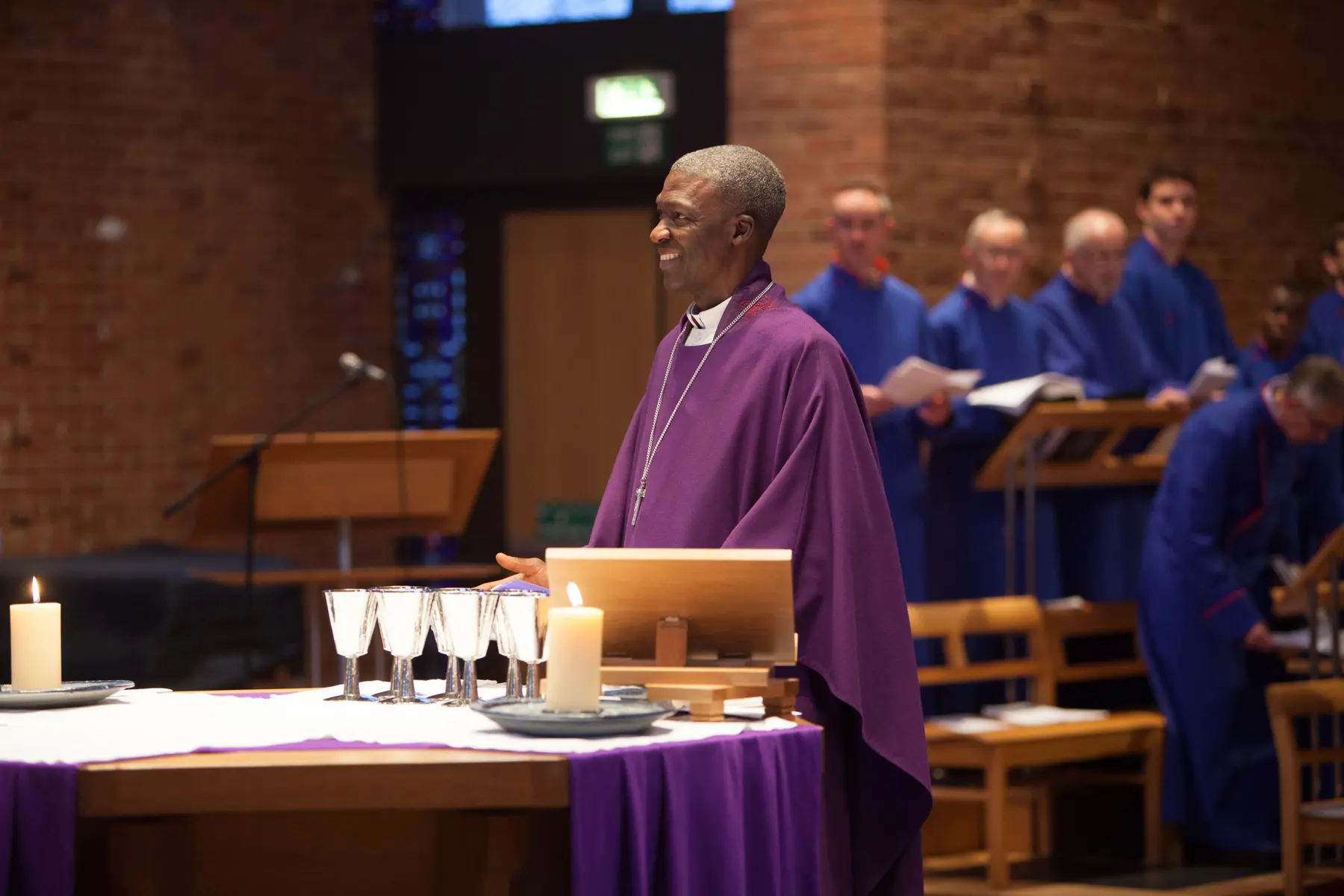 It is with great sadness that we acknowledge the news of the death of The Rt Revd Dr Karowei Dorgu, Bishop of Woolwich. Bishop Karowei died peacefully on Friday 8 September after a long struggle with his health, the Bishop of Southwark announced earlier this week.
Having been brought up and raised in Nigeria, Bishop Karowei worked as medical doctor before his ordination. In 1987, he moved across to the UK, choosing to study theology at the London Bible College from 1990 to 1993. He completed a Diploma in Evangelism in 1991, then in 1993 completed a Diploma in Pastoral Studies, before graduating with a BA in theology the same year.
His studies at the London Bible College (now the London School of Theology) were followed by his training for ordained ministry at Oak Hill College, Southgate from 1993, and he completed his postgraduate theological research for MA Missiology at All Nations College, Ware. Two years later, he was ordained in the Church of England at St Paul's Cathedral as a deacon in 1995, and in 1996 was ordained a priest.
Bishop Karowei initially began his church ministry as curate at St Mark's Church, Tollington Park, Islington, then moving on to St John the Evangelist Church, Upper Holloway, where he eventually became vicar incumbent from 2012.
In March 2016, he was made a prebendary of St Paul's Cathedral.
Finally, he was appointed Bishop of the Episcopal Area of Woolwich in 2017, becoming the first every Nigerian bishop in the Church of England.
Speaking of Bishop Karowei's death, the Bishop of Southwark, The Rt Revd Christopher Chessun, commented: "There will be a time for proper tributes to be paid in due course – but for now I wish to convey my deepest sympathy to his wife Mosun, son Timi, twin sister Collette and the whole family. I express my gratitude for Bishop Karowei's friendship and inspirational ministry – latterly as Bishop of Woolwich – where he brought much joy in his passion for the Gospel and loving encouragement to all whom he encountered. It was a privilege to join the family at his bedside and anoint him in his last hours, and I am grateful that the Archbishop of Canterbury came to pray with the family. We have lost a dear friend, brother and colleague and we will miss him greatly. I commend Bishop Karowei and his family to your prayers. May he rest in peace."
The Revd Professor Mark J. Cartledge, Principal of London School of Theology, also added his condolences: "We are saddened to hear of the death of The Rt Revd Dr Karowei Dorgu, an alumnus of our college. We pass on our sincere condolences to his family and to those in his diocese, who will be mourning his loss. Bishop Karowei set a wonderful example of how to put theology into practice, with his passion for social justice and mission. However, we praise God that our dear brother is now in glory, and we long for the day when we will meet once more."