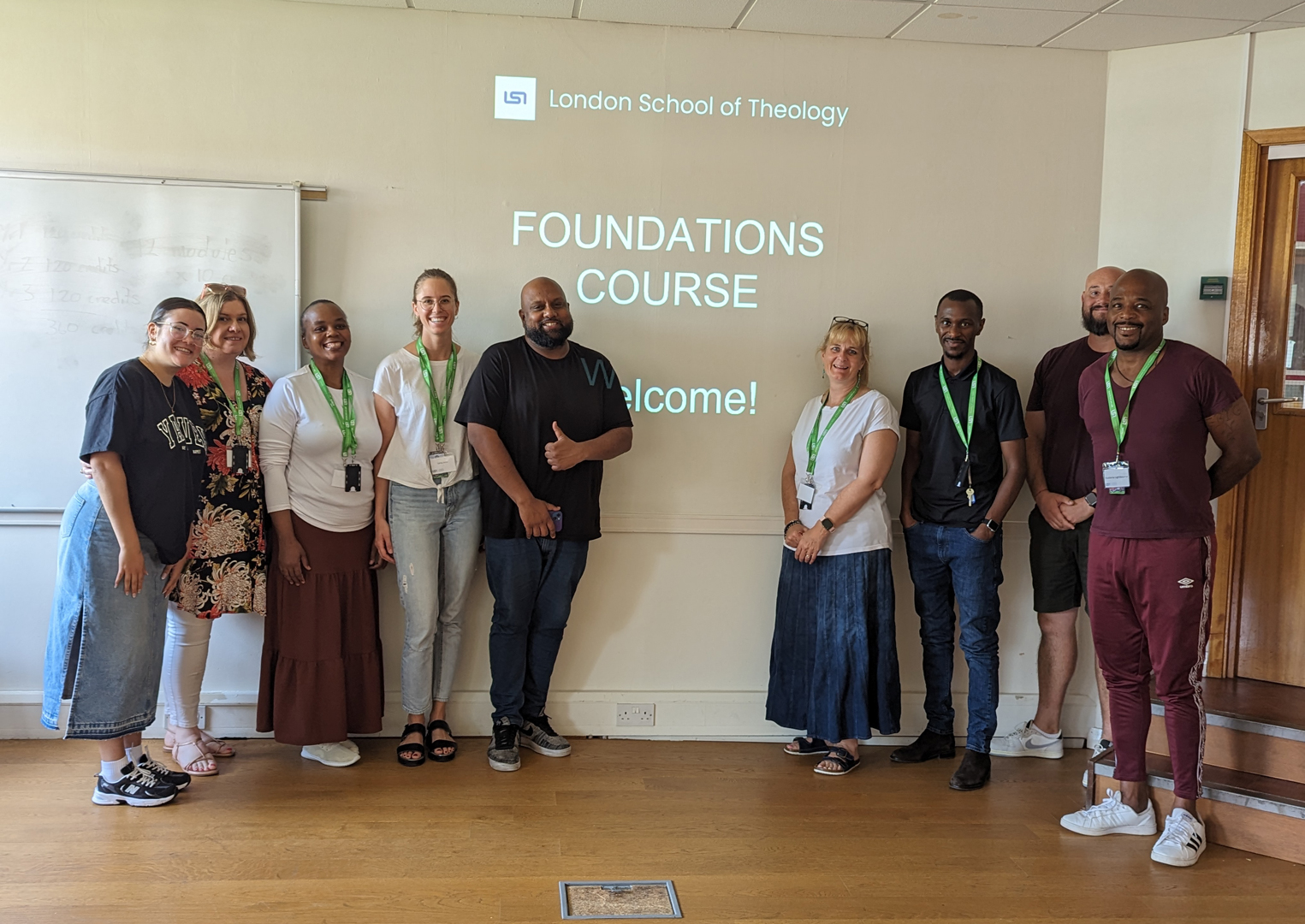 From 4 to 6 September, LST was delighted to run its brand new Foundations course, for students beginning study with us. LST Foundations has been designed as a three-day course to help new students to gain some knowledge and experience of what studying at the college involves.
Preparing for study, building confidence
The intensive course was developed to both support students with study skills and to introduce them to the key staff and faculty they will encounter during their studies at LST. Foundations is particularly targeted at students returning to education after some years away, and those who feel they need a little extra support.
In previous years, LST has found that students coming back to higher education after years away – or even those who have never been in higher education before – can often be more unsure about how they will cope in a rigorous academic environment. LST Foundations is designed to give these students in particular the confidence to begin their studies with the academic know-how of how to succeed in their studies.
Held at the LST campus, the course goes beyond simply the 2.5 days of study and preparation, giving the students strategies to develop further between the end of the course and the beginning of their programme.
Key elements of studying at LST
At LST worship is at the centre of academic study, so each morning the course began with worship, led by our Chaplain, Alison Atkinson, and one of our Theology, Music and Worship students.
Another key aspect of the course was to allow participants to meet with current students and graduates, enabling them to ask questions about their experiences of studying at LST, and glean information about life on campus.
Over the three days, the course focused on areas such as expectations and motivations of study, accessing and building up support networks, understanding barriers to learning and study, as well as understanding how faith relates to academic study. The course also focused on more practical elements, such as using our Virtual Learning Environment (VLE), interpreting the timetable, understanding your learning style, and, importantly, how to organise and manage your workload.
On top of this, there was also time for social activities!
Getting a head start
Foundations is a chance for students coming to LST to prepare themselves better for their studies, to get a head start, learn new skills and make new friends. We were delighted that students were able to feed back to us how they had found the course, with all saying their confidence had grown as a result, and how much better prepared they felt to begin their studies at LST.
This sentiment was also echoed by the staff. It quickly became obvious that this course had done more than it was designed to do, building friendships between staff and students. Students also fed back that they would be staying in touch to support each other, despite studying different programmes, and being on different modes of study.
'A great experience'
We would encourage all prospective students to sign up for LST Foundations in future, particularly if they are feeling nervous or anxious about starting their studies. This course will give them the knowledge they need to start confidently, knowing what is expected of them and how to use all the course materials to achieve success.
Julia, one of the participating students, shared of her experiences: "It has been a really helpful and engaging experience. It was great meeting LST staff and seeing the level of professionalism and dedication they hold … I am looking forward to meeting everyone at LST again in several weeks time. LST has built an amazing, welcoming and inspiring community! You can see God working."
Joan Cartledge, Alumni and Academic Events Manager and tutor, commented: "Working with the Foundations students was a great experience. As their confidence grew, so did their excitement to study. They entered into each activity with enthusiasm, working together, helping each other, and joining together in worship and prayer. I have no doubt they will do well in their studies at LST and remain friends throughout."
Sharon Prior, teaching staff on LST Foundations, also commented: "It was a real privilege to work with the students over the two and a half days and see them grow in confidence and knowledge, as well as meeting with those that they will be studying alongside. Our desire at LST is to see students reach their God given potential and be transformed by Jesus. We believe this course starts them on this journey."