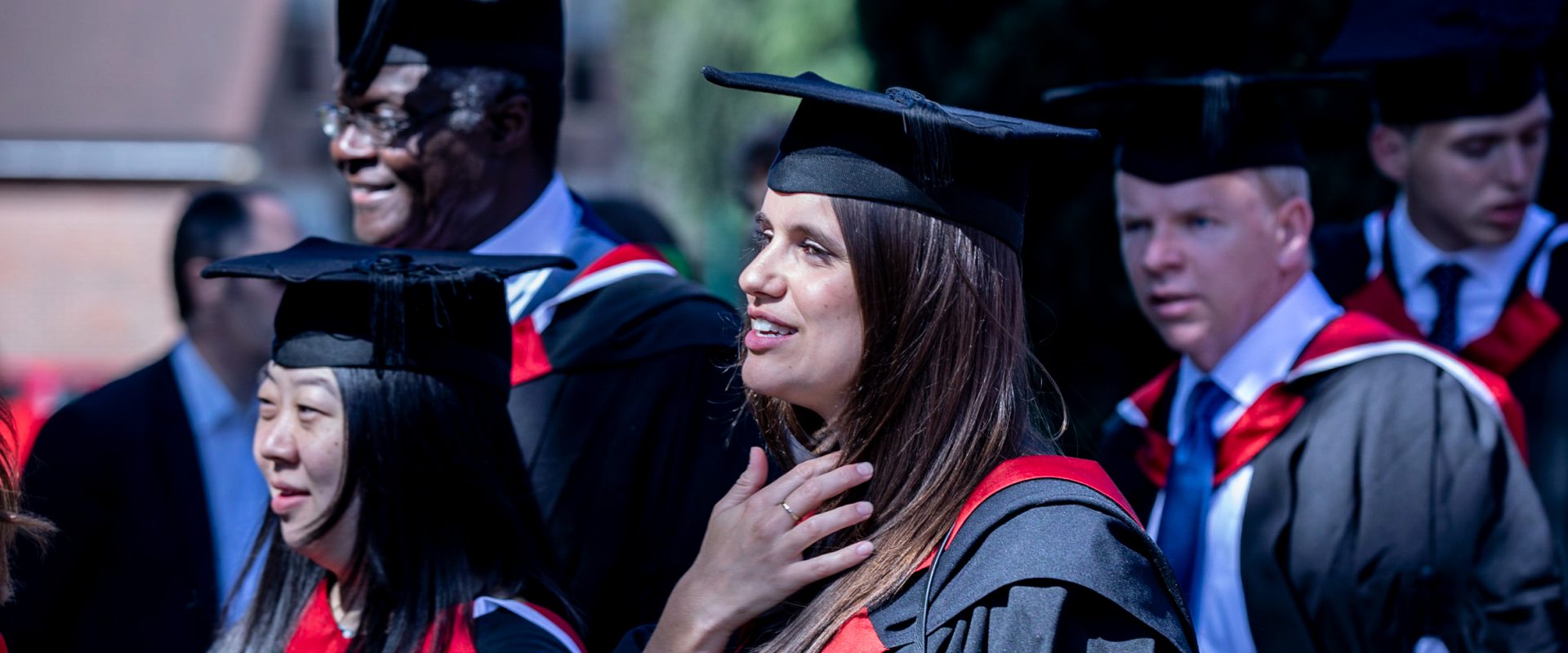 Your donation will help train the next generation of evangelical leaders for mission and ministry in the world Church.
Giving to LST
The London School of Theology only exists because of the generosity and vision of its benefactors. Over the decades, philanthropic gifts have supported our students, enabled our research and provided our buildings. Thanks to the generosity of our supporters, we can deliver academic excellence, work with others to bring academic research to life, and widen access to higher education across the globe.
Giving to LST has a huge impact, far beyond our campus. With your help, we can have a real and tangible impact on the critical challenges that face society now and in the future. When you donate to the London School of Theology, you really are making a difference:
You are enabling pioneering research to take place, and
You are opening doors to a brighter future for talented students from all over the world.
Giving to LST will change the world for the better. Imagine what we can achieve together!
Donate now to support education, research and culture
With a donation today, you can support the work of LST as a whole, or you can support the area you feel most passionately about at LST.  Whatever you choose to do, we are extremely grateful; every donation counts.
If you are a UK taxpayer, you can use this Gift Aid calculator to see how much further your donation could go.
If you pay Higher Rate or Additional Rate tax, you should be entitled to personal tax relief of 20% (HR) or 25% (AR) of your donation*.
For example: if you make a Gift-Aided donation of £800 to LST, you should receive tax relief of £200 if you pay Higher Rate tax*. If all of your income is dealt with under PAYE you can simply telephone your own tax office and ask them to adjust your PAYE code; otherwise, make sure that you enter your charitable donations onto your self-assessment return.
To discuss your gift or to find out more about other ways to give back, such as donating shares or volunteering your time, please contact us.
*This information is not to be regarded as professional guidance; if in any doubt, consult your tax adviser.
Ways To Donate
By post: one-off or regular donations
Click here to download our donation form. Fill in the relevant sections and send it to Fundraiser, London School of Theology, Green Lane, Northwood, London, HA6 2UW.
Or if you prefer, send a cheque made payable to "London School of Theology" to Fundraiser, London School of Theology, Green Lane, Northwood, London, HA6 2UW.
By bank transfer:
If you would like to donate by bank transfer then please email fundraising@lst.ac.uk and we will be pleased to forward our bank details.
Online: one-off or regular donations
Click here and fill in your details and select your preferred donation option. If you are a UK taxpayer please consider Gift Aid.
Find Out More
If you would like to discuss how to support us, or where your donation might be used, please feel free to contact our Fundraising Manager