MTh – Master of Theology
Full-time: 1 year, Part-time: 2 years. Assessment: Thesis of up to 30,000 words and oral examination (viva).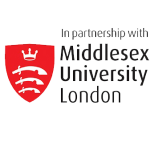 All of our research degrees are jointly offered in partnership with Middlesex University.
Guided by wonderful faculty, and encouraged by a community of fellow Postgraduates, London School of Theology drives Researchers towards the highest academic standards, and enriches our wonder and worship of God.
Who is it for?
Here at London School of Theology, we believe in making research accessible and relevant. The MTh degree is aimed at those who have completed formal theological training and who wish to pursue a specific topic rather than commit to a taught programme.
The full or part-time options offer flexibility and allow you to pursue further studies whilst you continue in work or ministry.
Programme Summary
London School of Theology and Middlesex University jointly offer research supervision for the MTh degree. The MTh is a first research degree, combining training in research and writing skills.
Candidates for this degree follow a programme of study approved by the Director of Research and write their thesis on an approved topic in one of the major theological disciplines.
The thesis must be an independent contribution to knowledge by the discovery of new facts or a distinct critical survey of knowledge. It must be well argued and be appropriately presented with clarity and conciseness of expression.
Why embark on an MTh?
It is an ideal course if you want to dig deep into one area rather than exploring the wider variety of questions posed by one of the taught MA programmes.
The MTh can provide a chance to reflect in more depth on experience you have had in your job or ministry; and for pastors to address their congregations with necessary expertise and critical judgement.
An MTh provides an excellent apprenticeship in research and research writing for those who wish to progress to a PhD programme. It is also ideal preparation for a future in teaching, writing and pastoral work.
Time Commitment
This programme is available both full-time and part- time. Full-time study will take 1 year and part-time study will take 2 years.
It is expected that full-time students commit around 40 hours per week to study whilst part-time students will be expected to commit around 20 hours per week to study.
Students from a distance are expected to fulfil a minimum of 2 weeks' residency per annum. This is reduced to 1 week per annum for part-time students. New research students are also expected to attend a 3-day research induction which usually takes place at the start of October.
Entry Requirements
In normal circumstances students will be required to have at least a UK BA Honours degree at 2:1 level (or equivalent).
For a North American Master's degree, applicants should have a GPA of at least 3.6 for the MTh. Applicants for whom English is not their first language must take the Secure English Language Test (SELT).
Accreditation
This programme is a collaborative research initiative between London School of Theology and Middlesex University.
Find Out More
If you wish to find out more or have an informal discussion, please complete the form to send an email to Doreen Rosser.
Recent MTh Theses
Chris Knight, Jerome and his Interpreters, Authentic Media 2016

Rachel Costa, Towards a contemporary Pastoral Theology of clinical depression

Christopher Lombard, Problems concerning the term 'Person' in Karl Barth's church dogmatics (1/1) and Karl Rahner's 'The Trinity'

Bridget Adams, Christ in the Market Place: Developing an Authentically Christian Model of Business Chaplaincy

Heather Churchill, Who am I? A Reflection to the Topic of Personhood from the Disciplines of Theology, Psychology and Neuroscience

Tim Creber, A Dialogue with Nicholas Wolterstorff: An Outline, Assessment and Development of Some Key Aspects of Wolterstorff's Thought in Relation to Religious Belief and Behaviour