PhD – Doctor of Philosophy
Thesis of up to 80,000 words and an oral examination (viva).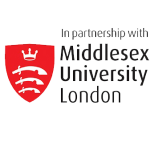 All of our research degrees are jointly offered in partnership with Middlesex University.
Working towards a PhD at London School of Theology has forced me to integrate my academics with my faith expression.
Why embark on a PhD?
Here at London School of Theology we believe research should be accessible, relevant and engaging. Undertaking doctoral research at London School of Theology provides you with the opportunity to be involved in research at the cutting edge of theological disciplines.
Students are required to attend London School of Theology for two weeks a year for supervision and an opportunity to come and learn with the wider School community. It helps that London School of Theology is so close to London and its rich library resources.
Programme Summary
London School of Theology and Middlesex University jointly offer research supervision for the PhD degree.
A PhD thesis must show the ability to test ideas and critically investigate your chosen area. You need to offer a substantial fresh discovery or analysis, to argue some new critical hypothesis, or to provide substantial new arguments for an older one.
Ultimately your research must result in an independent and original contribution to knowledge in your chosen discipline, which, in principle, is worthy of publication. By the time your thesis is submitted, you should be able to show that your competence in your chosen area is comparable with that of the experts.
PhD candidates in biblical disciplines are expected to have the ability to interact with their primary sources in the original languages (e.g. Hebrew or Greek) as well as with secondary material in the main research languages (English, French and German). Other disciplines may require other languages which will vary considerably according to the area of study and some may require no foreign languages.
Time Commitment
This programme is available both full-time and part-time. Full-time study will take around 3 years and part-time study will take around 4 1⁄2 years.
Students can choose to apply for residency on campus and work on campus (personal study spaces are available). Students from a distance are expected to fulfil a minimum of 2 weeks' residency per annum. This is reduced to 1 week per annum for part-time students. New research students are also expected to attend a 3-day research induction which usually takes place at the start of October.
Accreditation
This programme is a collaborative research initiative between London School of Theology and Middlesex University.
Take a look at an indication of the main areas of interest among our research supervisors.
Student Testimonials
Find Out More
If you wish to find out more or have an informal discussion, please complete the form to send an email to Doreen Rosser.
Recent PhD Theses
Scott R Burson, Brian Mclaren in Focus: A new kind of apologetics (Abilene Christian University Press 2016)

CMartyn J Smith, Divine Violence and the Christus Victor Atonement Model: God's Reluctant Use of Violence for Soteriological Ends (Pickwick Publications 2016)

Timothy Wiarda, Spirit and Word. Dual Testimony in Paul, John and Luke (Bloomsbury T+T Clark 2016)

Nina Henrichs-Tarastrikova, Luke's Christology of Divine Identity (Bloomsbury T+T Clark 2015)

Todd L Price, Structural Lexicology and the Greek New Testament (Gorqias Pr Lic 2015)

Annette Glaw, The Holy Spirit and Christian Ethics in the Theology of Klaus Bockmuehl(Pickwick Publications 2014)

Daniel Lé, The Naked Christ (Pickwick Publications 2014)