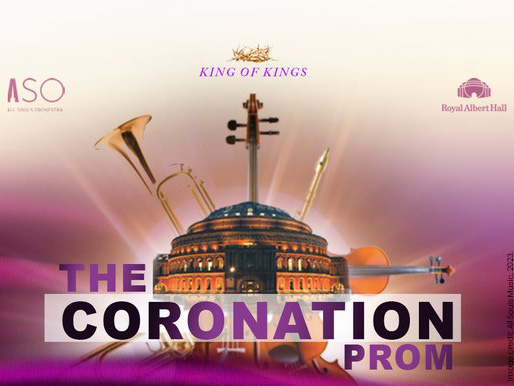 On Coronation Day (Saturday 6 May 2023), the Royal Albert Hall was filled with 5000 people for The Coronation Prom – a celebration of the King of Kings with the 120-piece All Souls Orchestra, and 400-voice choir. LST music lecturer Richard Hubbard composed an arrangement of the hymn Crown Him With Many Crowns, which was performed at the concert.
Richard's arrangement is a sparkling tour-de-force, with scintillating woodwind, energetic strings and colourful percussion punctuated by brass fanfares befitting a royal occasion – plus, of course, the enormous Albert Hall organ. It took him around 40 hours to write.
Richard says: "It's a great honour to have my arrangement played at the Royal Albert Hall on this once-in-a-generation occasion. My aim has been to make the orchestration highlight the words – to bring them to life in a new way that will inspire people to worship as they sing".
Three LST students, along with one alumna, sang in the choir. The evening featured guest musicians, including the energetic Karen Gibson and The Kingdom Choir.
You can watch a video excerpt of Richard's arrangement being played and also a recording of the whole Prom on this page.