Director of Research and Senior Lecturer in Systematic Theology, Graham McFarlane has recently published a book titled 'A Model for Evangelical Theology'. This introduction to evangelical theology explains how connecting to five sources of Christian theology–Scripture, tradition, reason, experience, and community–leads to a richer and deeper understanding of the faith.
Graham McFarlane calls this the 'evangelical quintilateral,' which he recommends as a helpful rubric for teaching theology.
This integrative model introduces students to the sources, themes, tasks, and goals of evangelical theology, making the book ideal for introductory theology courses.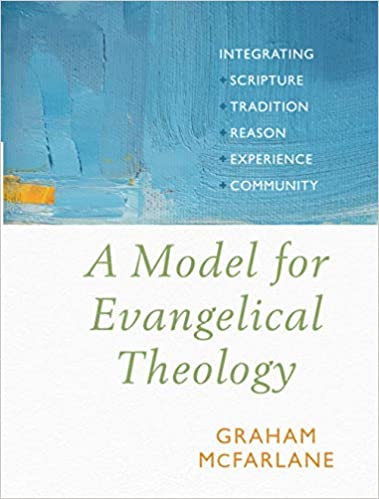 Clear and accessible, this book serves evangelical students and church people alike. McFarlane guides readers to help them to form their theological commitments and articulation, and–while he draws on a range of thinkers–he never deviates from conclusions and discussions which are textured by evangelical theological commitments and emphases. This is a good introduction for any evangelical wishing to think more about the faith in which they so passionately believe: it opens up the vast horizons of theological wisdom which can be explored in praise and love of God for all eternity.