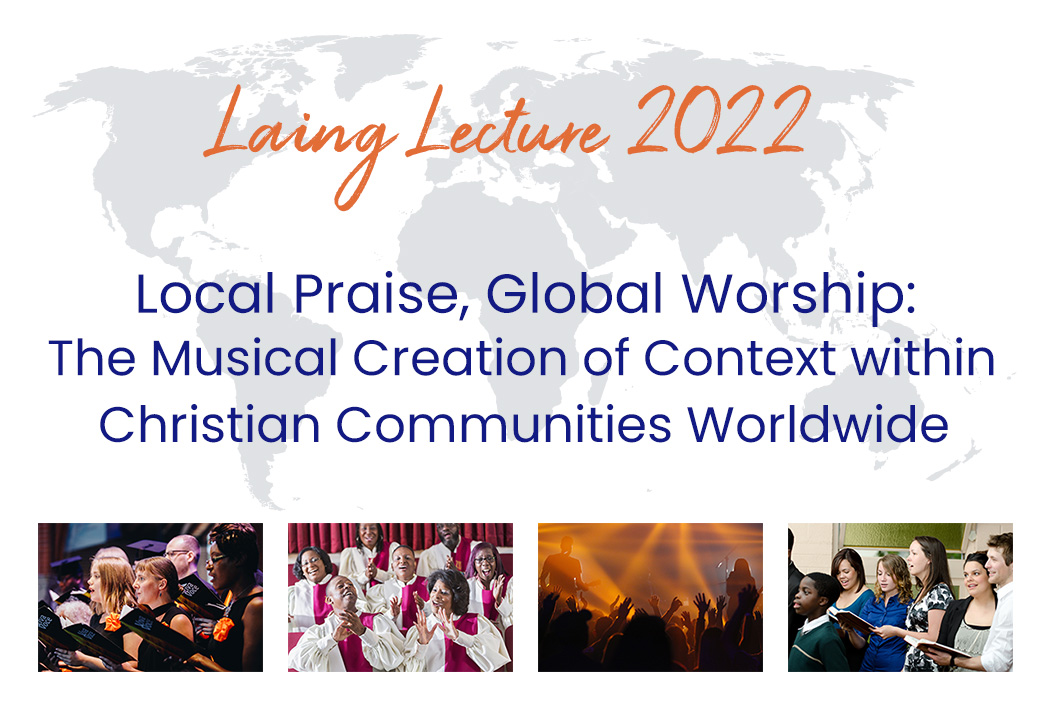 The Laing Lecture 2022 is now available to watch online. Dr Monique Ingalls was the speaker at this year's lecture, which was titled, 'Local Praise, Global Worship: The Musical Creation of Context within Christian Communities Worldwide'.
The Laing Lecture showcases Evangelical scholarship for a public audience. This year's subject examines the meaning and value of both the local and the global within musical worship. Drawing from case studies of worship music from four continents, Dr Ingalls explores how Christian communities use music to include both local and global expressions, and how this variety of musical practices aids in the flourishing of individuals and churches.
Monique Ingalls Bio
Dr. Monique M. Ingalls is a researcher, teacher, network builder, and church musician. She is Associate Professor of Music and Director of Research and Graduate Programs at the Center for Christian Music Studies at Baylor University (Texas, USA). At Baylor, she teaches courses on the socio-cultural, musical, and theological aspects of congregational music-making and supervises graduate and postgraduate research. Published in the fields of ethnomusicology, religious & theological studies, media studies, and hymnology, she is the author of Singing the Congregation (Oxford University Press, 2018) and co-editor of five additional books on congregational singing. She serves as senior series editor of the Congregational Music Studies Book Series from Routledge Press, which publishes scholarly books about congregational music-making from international and interdisciplinary perspectives. Dr. Ingalls enjoys participating in and leading church music in a variety of styles, including pop-rock, folk, classical, and gospel. She served most recently as interim music liturgist and choir director for Holy Spirit Episcopal Church in Waco, Texas.