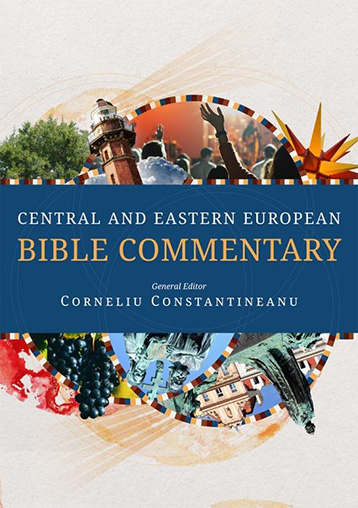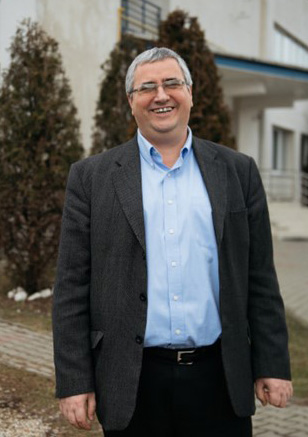 Central and Eastern European Bible Commentary, edited by Corneliu Constantineanu. (Carlisle, UK: Langham Publishing, 2023)
With 100 listed contributors this is the first single-volume commentary of the Bible by the people of Central and Eastern Europe for the people of Central and Eastern Europe. The publisher says that the aim of the volume is to provide a contemporary, contextually relevant, church-based commentary for the region.
This publication is special to LST because, until he was claimed by Covid on at the age of 53 on 17th March 2021, its editor, Corneliu Constantineanu, had been one of our visiting lecturers for a number of years.
He was a gift to us and our online students for, every year, with enthusiasm he taught New Testament Survey, New Testament Texts, and Jesus and the Gospels.
As well as teaching for us, he was also a professor at the University of Arad in Romania, and the Director of their Research Centre for Intercultural and Interconfessional Studies. With a colleague, he established their innovative PhD in Christian Public Theology. There and here at LST, students warmed to his academic rigor, grace, generosity, sense of humour and his commitment to God.
Corneliu was very active in research. Whenever I interacted with him he was bobbing around in a sea of books. In the Academic Dean's annual reports to LST's Board of Trustees his list of research publications and conference presentations was always … always … the longest and richest.
In an interview a number of years ago, talking about the projected publication Corneliu drew attention to the chapter on Romans:
Romans deals with issues of Good News – our regions need to hear afresh the Good News of the Gospel. Romans deals with issues of peace, reconciliation, [it] deals with the issue of justice, extremely important issues, for people living in this part of the world. So really in Romans we will deal with these issues and I'm sure it will be very helpful for believers.
How right he was – and still is. We thank God for this publication and for its editor, and for all that he contributed to us and our students.
Professor Graham H. Twelftree
Former Academic Dean and former Acting Principal