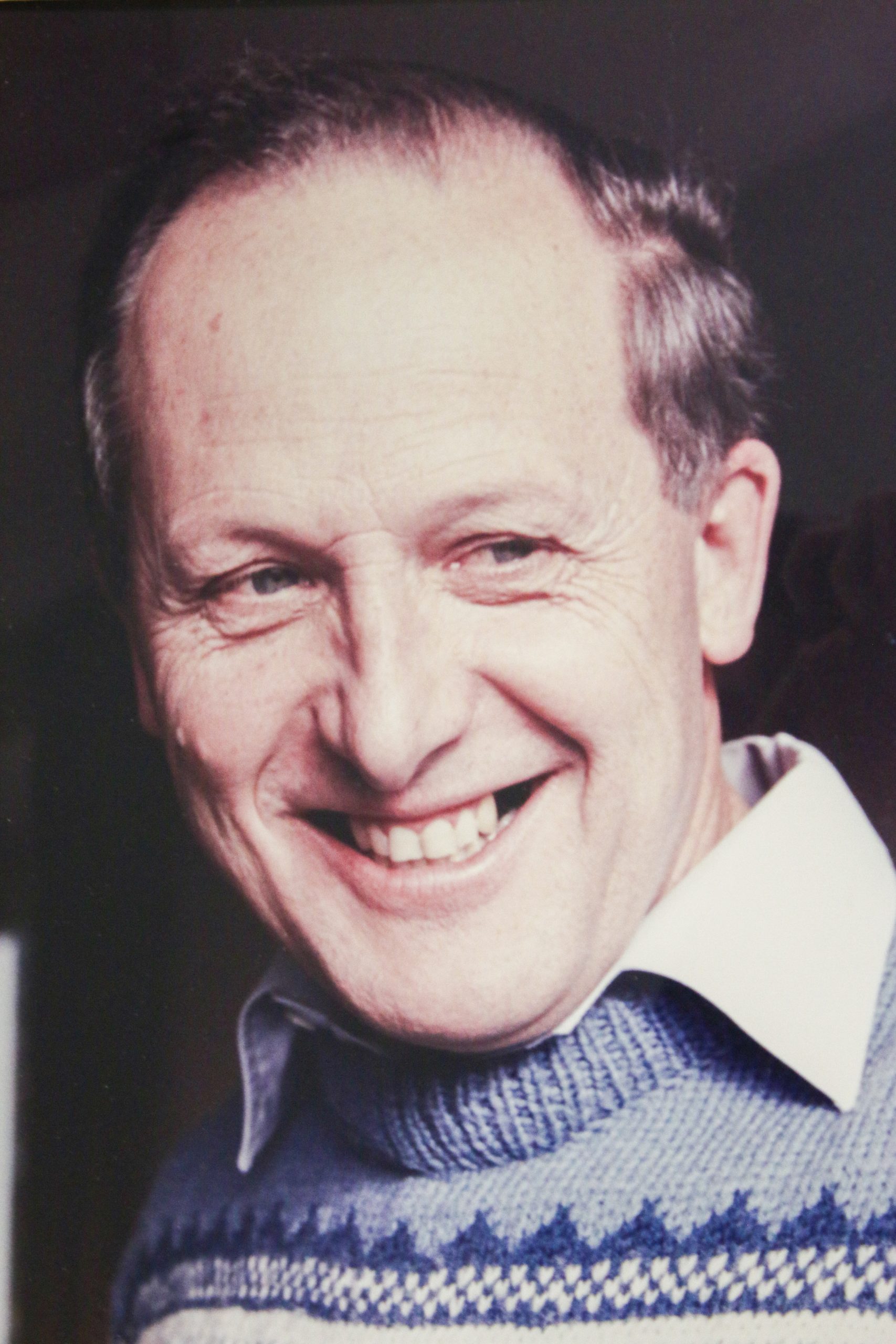 London School of Theology is saddened to report the passing of former Principal, Michael Griffiths.
Michael gained an entrance award to Cambridge studying natural sciences. During his years at Cambridge Michael served as missionary secretary, then chairman of the national InterVarsity Fellowship Student Executive. Michael's heart for mission meant that as a member of Student fellowship at Cambridge, he was part of a team that prayed for East Africa every Saturday of term. Not yet ready for service overseas, Michael stayed on at Ridley Hall to enter Anglican Ministry training.
Michael met Valerie, his wife-to-be, one of two women a year reading theology at Oxford, while at a conference on the English Puritans. Both had clear callings to mission overseas. After they married they had prayed for guidance about where to serve, which was answered in the form of meeting three Japanese Students. Michael was encouraged to pray about joining the Overseas Missionary Fellowship (OMF) and going to Japan to work with Kirisutosha Gakusei Kai (KGK) Christian Student Association. Leaving for Japan in October 1957, initially studying the language and church planting in the north, then joining KGK.
Michael and Valerie took a while to establish their work in Japan. Learning the language by simply listening was very tough, not being able to afford trained teachers. Due to unrest among students, the general secretary resigned and Michael was called to fill the gap. Serving in 110 universities in Tokyo and spending all day with Students quickly expanded his Japanese language ability.
Michael was invited to be general director of OMF in 1969, moving to the headquarters in Singapore where he carried out a similar travelling secretary role amongst nine hundred missionaries working in twelve countries in East Asia. This happened at a similar time to the beginning of the charismatic movement, which was initially divisive among missionaries overseas, as well as Churches at home. Michael spoke about the subject at conferences and developed the idea in books like Three Men Filled with the Spirit (OMF, 1969) and Gifts Without Inverted Commas (MARC Europe, 1986).
Michael recalled his surprise at being invited to become the third principal of London Bible College in 1980. This was a sideways move into theological education, which allowed Michael to enjoy three life long enthusiasms: students, bible teaching and mission. Due to experience in East Asia, he was familiar with the backgrounds of many international students. Having engaged in mission for a quarter of a century, he was able to share that experience with others. Valerie also taught some old testament classes at college. Around a hundred students from the college graduated a year (including current Principal, Mark Cartledge). Michael derived a huge pleasure to read reports and praying for college students' subsequent ministries. In his 9 years at LBC, Michael oversaw the building of the Student Centre and Gym – a key vehicle for students to relax and build community; which is still put to great use today.