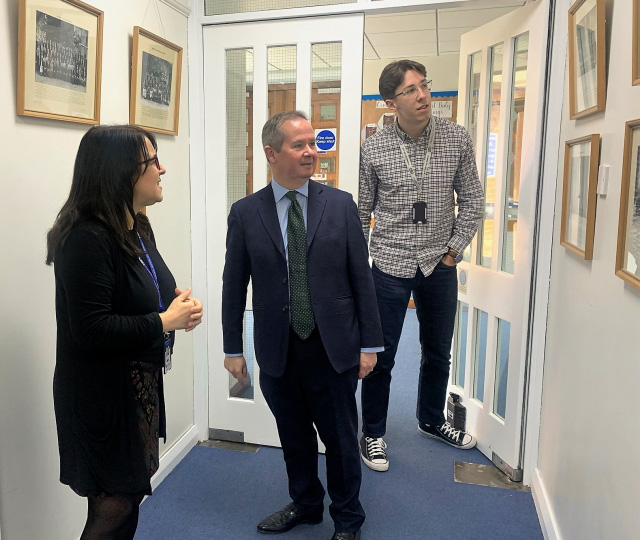 David Simmonds MP for Ruislip, Northwood and Pinner visited LST recently.  David made some encouraging comments about the school in his Easter newsletter.  David emphasised the inclusive and close-knit feel of the community here, and how he heard that Alumni are making contributions around the world. The full text is included below.
"I recently wrote to the London School of Theology in Northwood to congratulate them on receiving the Department for Education's School Capital Funding 2021-22 and was delighted to accept an invitation to visit the college.
On arrival, I was given a tour of campus by Admissions Officer, Manuela Mai, and Student President, Jude King, starting with the dining room. It was explained that students and staff
usually dine together, which immediately exuded the inclusive and close-knit feel that runs throughout the college. I was also shown the Chapel, music rooms, accommodation for full-time and 'blended' residents, the student quad and wonderful greenspace surrounding campus, as well as the impressive library, which I was told was formerly a chapel. I was also interested to walk the 'alumni corridor' and to hear about the contributions former students are making around the world. Following the tour, I met with the Principal, Mark Cartledge, and Director of Finance, Jonathan Mead. We had a useful discussion about plans for the London School of Theology and what support I, as local MP, can provide in achieving these goals.
I am grateful to everyone for the warm welcome and look forward to visiting again in the future."
See the article on David Simmonds website: https://www.davidsimmonds.org.uk/news/visit-london-school-theology-northwood