You can complete the programme to Certificate, Diploma or Degree level. Each level is complete in itself, but also provides the foundation for the next. You may decide, after originally signing up for one year, that you would like to stay on and do more.
Ideally, the programme should be studied full-time to encourage integration between the theology and counselling modules. However, it is also available part-time. This gives you the option of continuing work or other commitments while studying. Note that the theology modules may be studied either online or on-campus.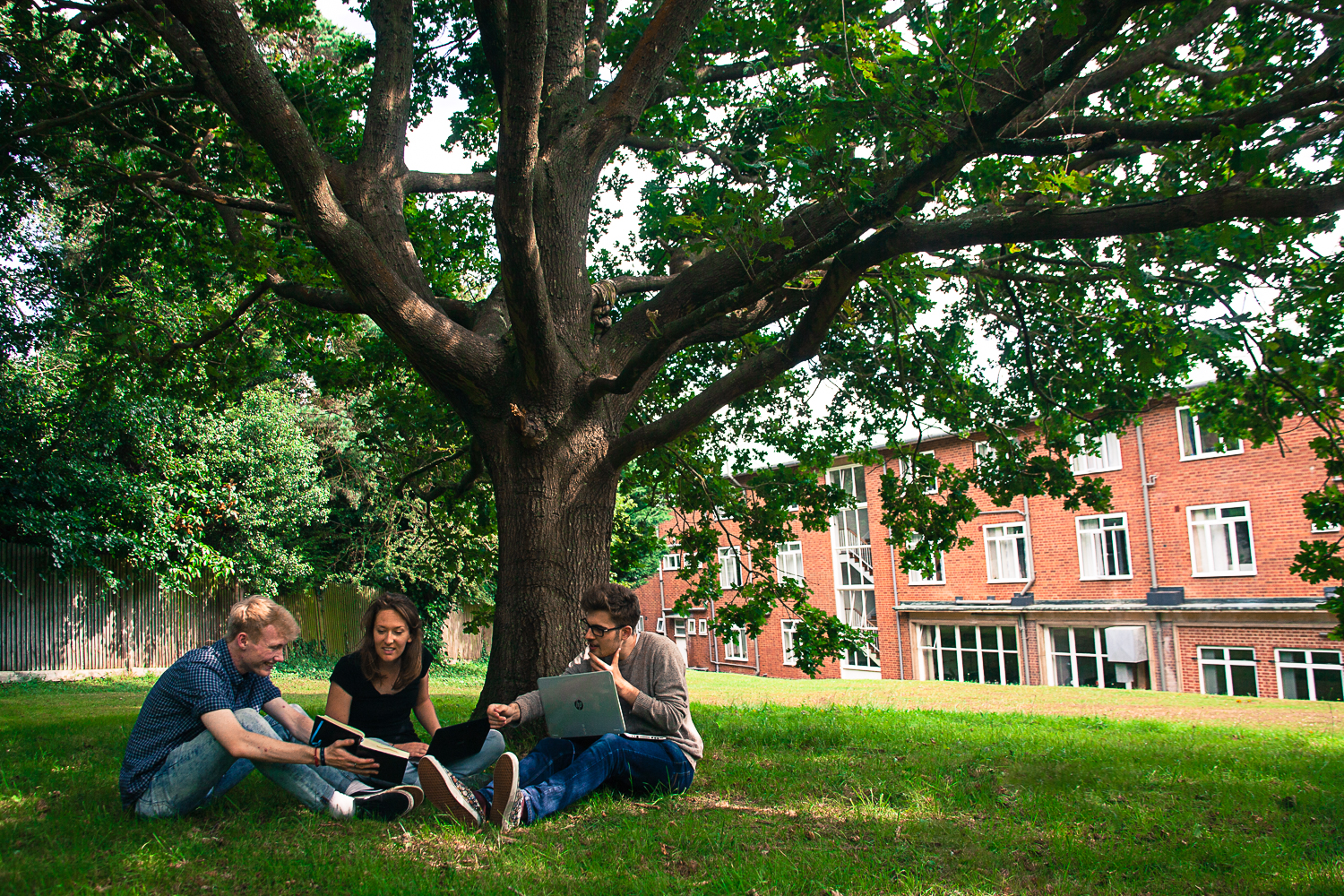 Full Time – On-campus or Blended
Each level is studied for three or four days a week over three terms, and includes two long residential weekends.
First year Certificate of Higher Education (level 4): minimum of 30 hours of personal counselling
Second year Diploma of Higher Education (level 5): minimum of 30 hours of personal counselling, clinical placement and clinical supervision
Third year BA Hons (level 6): minimum of 30 hours of personal counselling, clinical placement and clinical supervision
Part Time – On-campus

If you need to take the course part-time, we normally recommend that you take two years over each level, and follow this timetable:
Certificate
Year One – Theology modules on Mondays and Tuesdays
Year Two – Counselling modules on Wednesdays, Thursdays and two weekends
Diploma
Year Three – Counselling modules on Wednesdays, Thursdays, Fridays and two weekends
Year Four – Theology modules on Thursdays and Fridays
Degree
Year Five – Counselling modules on Wednesday, Thursdays and two weekends
Year Six – Your project and the core theology modules (usually on Wednesdays and Fridays)
Part Time – Blended
You can also study the course part-time blended (on-campus and online), following the timetable below:
Certificate
Year One – Theology modules (online)
Year Two – Counselling modules on Wednesdays, Thursdays and two weekends
Diploma
Year Three – Counselling modules on Wednesdays, Thursdays, Fridays and two weekends
Year Four – Theology modules (online)
Degree
Year Five – Counselling modules on Wednesdays, Thursdays and two weekends
Year Six – Your project and the core theology modules (online)