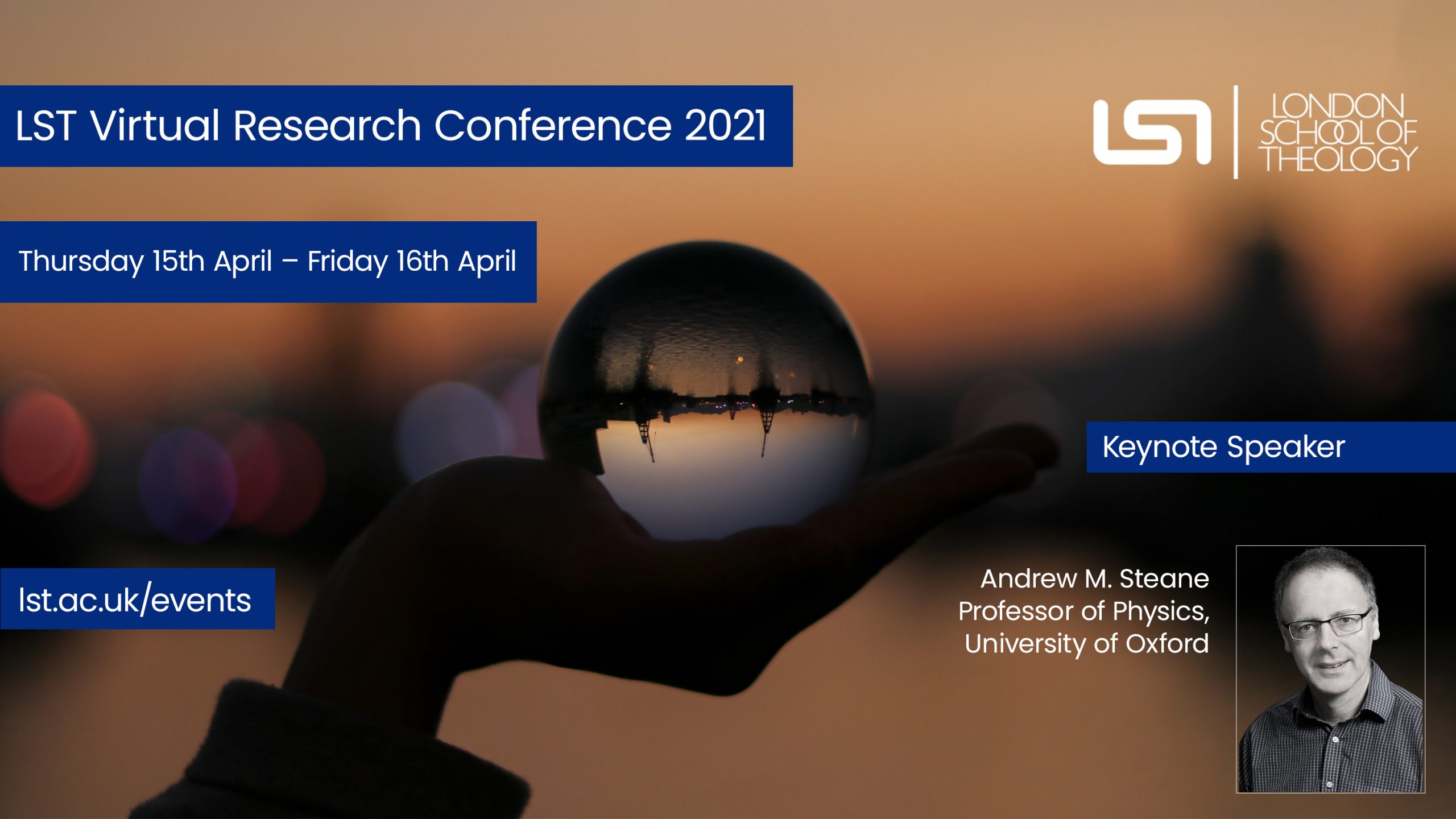 Virtual Research Conference 2021

Keynote Speaker: Professor Andrew M. Steane
Professor of Physics, University of Oxford
Co-author of It Keeps Me Seeking: The Invitation from Science, Philosophy and Religion with Andrew Briggs and Hans Halvorson (Oxford University Press, 2018).
Are science and faith at odds? Join us for this two-day conference to explore the world of human nature, science and faith!
The virtual conference will run for two days, from 9am – 12:30pm BST.
Tickets are free but please consider donating to our Students in Need Appeal.
Conference Programme
| Time | Day 1 | Day 2 |
| --- | --- | --- |
| 9:30am | Welcome Prof Mark J. Cartledge | Welcome Prof Mark J. Cartledge |
| 9:45am | Keynote Speaker Andrew Steane 'It keeps me seeking: the invitation from religion, science and philosophy' | Dr Grant Mason 'Seeking Relevance: Secularization, Modernization and the Local Church, 1919-present' |
| 11:00am | Prof Richard Bell 'But when the fulness of time had come God sent his Son'. G.W.F. Hegel on time.' | Prof Tony Lane 'Christian Faith and Extraterrestrial Intelligence' |
| 12:00noon | Tim Chen 'Is there a Spirit Wisdom in the Wisdom of Solomon and Sirach?' | Plenary Session Prof Andrew Steane |
| 12:30pm | Close Prof Mark J. Cartledge | Close Prof Mark J. Cartledge |