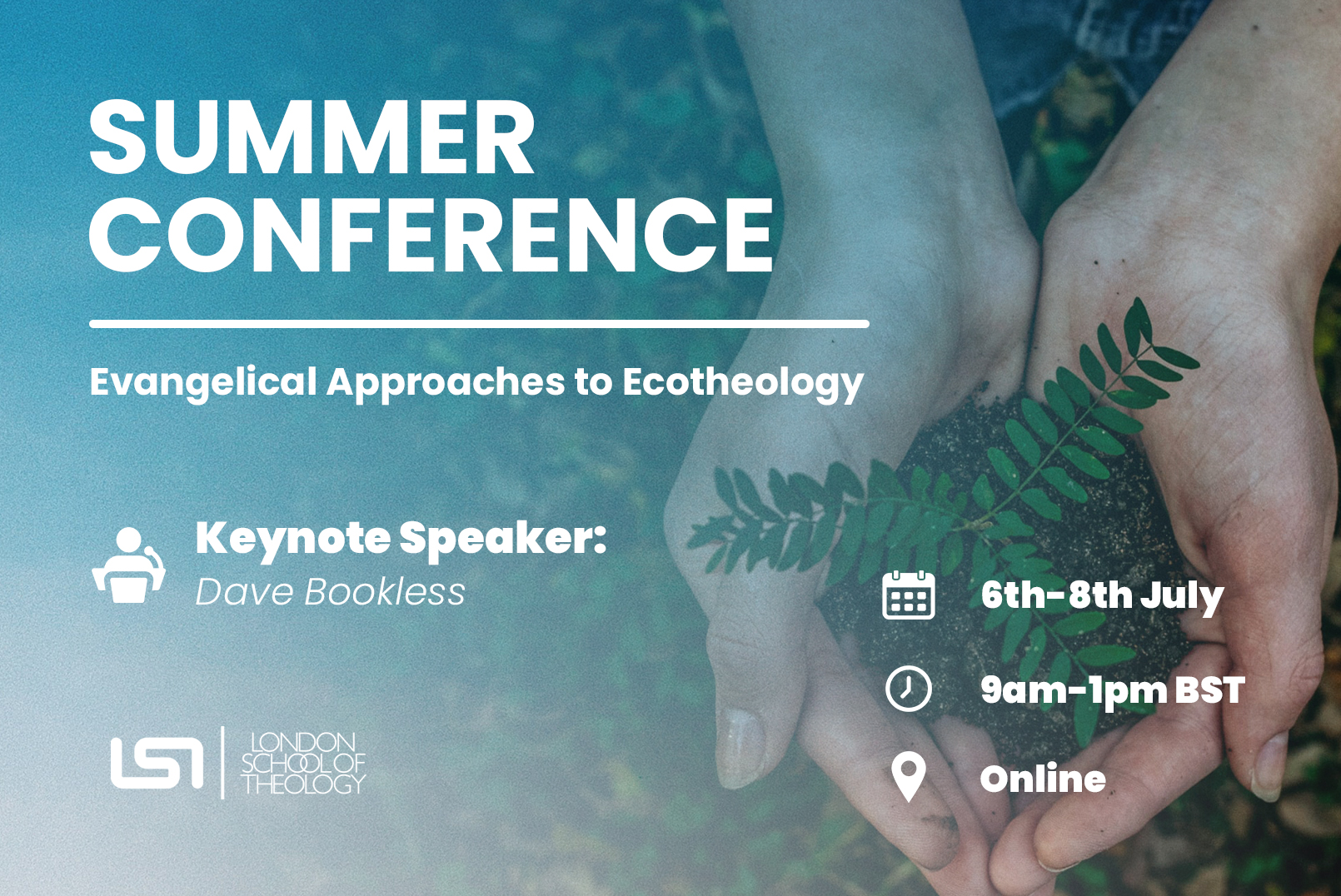 It is our pleasure to invite you to our virtual Summer Conference at London School of Theology. This year we are focusing on creation and the environment under the title of 'Evangelical approaches to Ecotheology'. We are delighted to have our friends from A Rocha to help us to think through some of these important issues and how they impact our everyday lives.
The conference is also part of LST's science for seminaries project called 'Creation Matters!'. Science for seminaries is part of the ECLAS (Equipping Christian Leaders in an Age of Science Project) . It started in April and will continue for another 18 months. Do please join us for a discussion of these important topics.
Tickets are free but please consider donating a £10 daily attendance gift towards the work of LST in serving the Church.

We really hope you can join us and we look forward to meeting you virtually!
We will be joined by Revd Dr Dave Bookless, Dr Martin Hodson, Revd Margot Hodson and our Principal Revd Prof Mark Cartledge. We have a programme of worship, teaching, seminars and a space to connect with others.
| Time | | |
| --- | --- | --- |
| 09:00 | Worship | Sam Hargreaves |
| 09:15 | Welcome/Devotional | Mark Cartledge |
| 09:30 | Keynote Address | Dave Bookless |
| 10:15 | Breakout rooms | |
| 10:45 | Break | |
| 11:00 | Seminar | Martin and Margot Hodson |
| 11:45 | Breakout rooms | |
| 12:00 | Plenary Discussion | Dave Bookless, Martin & Margot Hodson |
| 12:45 | Closing Remarks | Mark Cartledge |
Revd Dr Dave Bookless
Dave Bookless is Director of Theology for A Rocha International, an international Christian nature conservation organisation. He is also an ordained Anglican and part-time Vicar in Southall, London, and a member of the Church of England's Environment Working Group. In addition, Dave is an Associate of the Faraday Institute in Cambridge, a Global Catalyst for Creation Care with the Lausanne Movement, and serves on global committees for the Season of Creation and Renew our World. Born in India, Dave and his wife Anne have lived in multifaith Southall since 1991, and their four daughters have all grown up there. He has a PhD in Theology and Biodiversity Conservation from Cambridge University, has spoken and lectured on environmental issues across six continents, and has contributed to over 20 books including Planetwise (translated into Chinese, Dutch, French, German, Korean and Spanish) and God Doesn't do Waste. To relax, he enjoys wildlife, running, mountain walking and Indian food.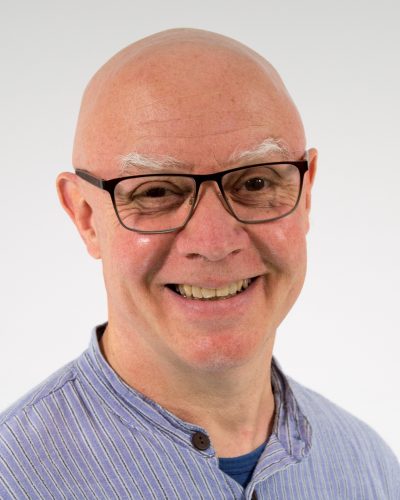 Dr Martin Hodson & Revd Margot Hodson
Dr. Martin J Hodson is a plant scientist and environmental biologist. He is a former Principal Lecturer, and now Visiting Researcher at Oxford Brookes University, and an Associate Member of the Institute of Human Sciences at the University of Oxford. Martin has over 100 publications, mostly in international scientific journals. He is also Operations Director for the John Ray Initiative (JRI) and Principal Tutor for CRES (Christian Rural and Environmental Studies) a distance learning course based at Ripon College Cuddesdon.
Revd Margot R Hodson is Director of Theology and Education at JRI and Associate Vicar of the Shill Valley and Broadshire Benefice, West Oxfordshire. She is Tutor in Environmental Theology and Rural Mission and Ministry at Ripon College Cuddesdon and is a member of Grove Ethics Editorial Group. The Hodsons have published widely together and have several books including A Christian Guide to Environmental Issues (BRF, 2nd edition, April 2021).