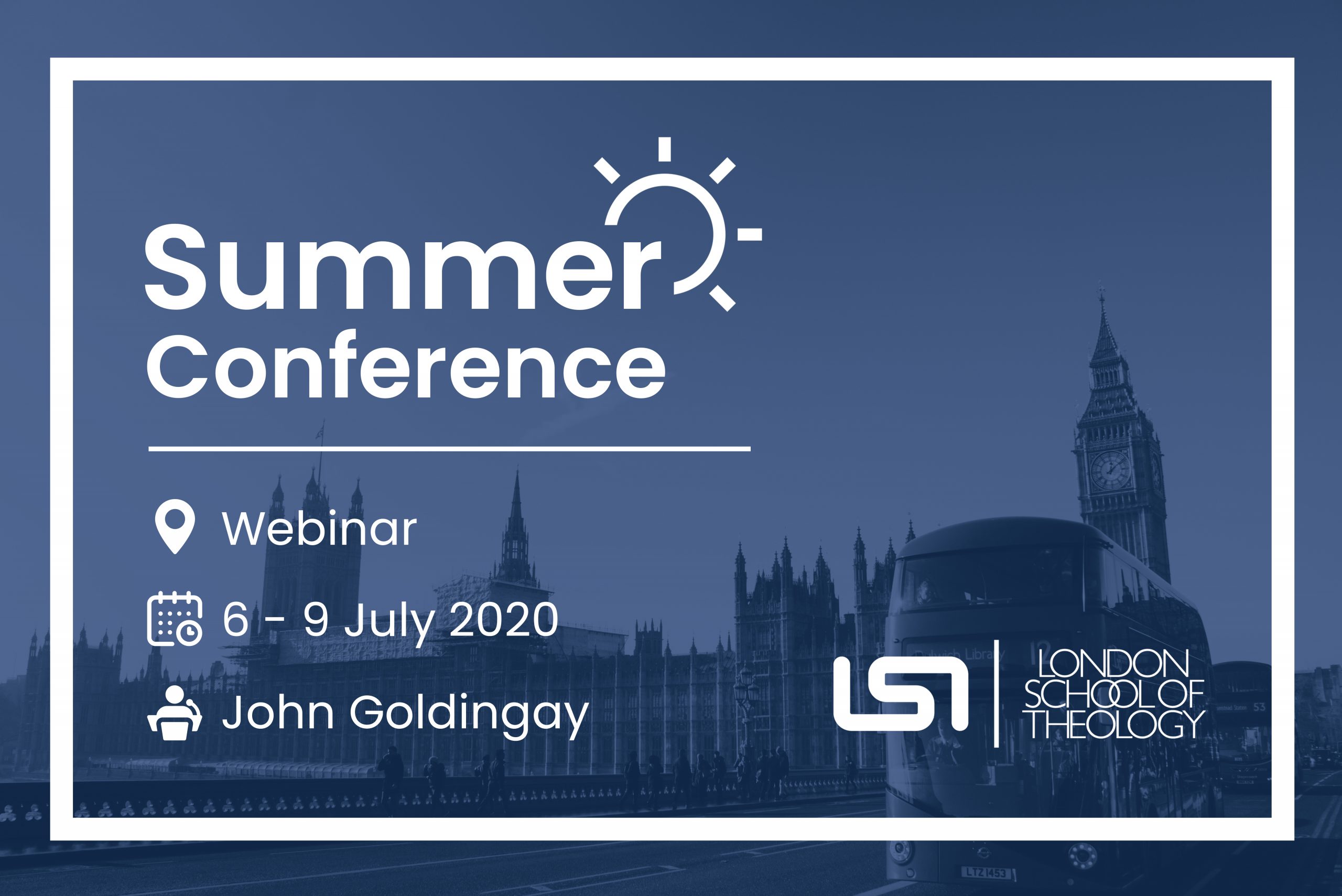 It is our great pleasure to invite you to day 4 of this year's Summer Conference, which will be held entirely online. You can find out a little more our event programme and incredible speakers by scrolling through this page!

Tickets are free but please consider donating a £10 daily attendance gift, which will be used to support our Students in Need Fund.

We really hope you can join us and we look forward to meeting you virtually!

Today we will be joined by keynote speaker John Goldingay, along with Joan Cartledge, who will be speaking on Scripture & Disability. Whether it is to get a taste of theological education or take some time to invest in vocational training or professional development, LST's Summer Conference will inspire and equip you for all walks of life including the church, home and workplace.
| Time | Thursday |
| --- | --- |
| 09:00 | Welcome & Worship |
| 09:15 | Keynote Speaker - John Goldingay: Jeremianic Theology |
| 10:15 | Comfort Break |
| 10:30 | Scripture & Disability: Joan Cartledge |
| 12:30 | Break for Lunch |
| 13:30 | Worship & Prayer |
| 14:00 | Topic Seminar |
| 15:00 | Closing |
| 15:15 | Finish |
John Goldingay
John Goldingay will be our keynote speaker throughout the four days, leading a series entitled, Jeremiah Then and Now. John has previously worked in a parish in Finchley, and then moved on to teach at St John's College Nottingham and at Fuller Theological Seminary, Pasadena, California, where he was also priest-in-charge of St Barnabas, Pasadena. He now lives in Oxford and he and his wife Kathleen are members of the congregation at Christ Church Cathedral, but he still teaches online for Fuller. He is the author of a number of books on the Old Testament and has been working on a commentary on Jeremiah of which these lectures will be a spin off. In his spare time with Kathleen he walks along the Thames, listens to jazz, watches BBC I-player, marvels at how Britain is both different and the same, and tries to relearn how to speak British and to learn modern Hebrew.
Jeremianic Theology
Jeremiah lived and worked at a time when the people of God had put out of mind the old truths about God and about what God had done for them. They had put out of mind how they had related to God in the past and how God expected them to relate to him in the present. Jeremiah confronted them about these facts, but found people rejecting him because it was a way of rejecting God. He lived on into a time of catastrophe when he could whisper to them that God might not have finished with them.
His book is complicated and his theology is complicated but we will try to find our way through both, and also imagine Jeremiah and Ezekiel and Daniel comparing notes about the issues they need to deal with.
Before the conference, you will receive written versions of the talks that you can read ahead of time if you wish, and you can email questions arising from them. In the sessions Dr Goldingay will talk a bit but spend much of the time engaging in dialogue with these questions, and other questions that people ask live.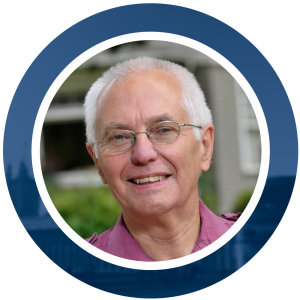 Joan Cartledge
Joan Cartledge on the topic of Disability, Scripture, Inclusion and the Church.
Since graduating from LST in 1984, Joan has worked for a number of faith-based charities and Higher Education institutions, including: Cambridge University Mission (London), Salford Urban Mission (Manchester),  Vining College of Theology (Nigeria), St John's College (Durham), University of Wales (Lampeter), Ceredigion Association of Voluntary Organisations (Lampeter), University of Birmingham, the Crossway Project (Harborne) and Hope Charitable Services (Virginia, USA).
Joan's passion has always been to serve the poor, marginalized and disadvantaged, many of whom live with disability, and has herself lived with Multiple Sclerosis since she was diagnosed 26 years ago. She has been married to Mark for 32 years and together they have a 26-year-old daughter, Becky.  Since leaving LST Joan has been actively involved in church leadership.
Disability, Scripture, Inclusion and the Church
People who live with disability, whether physical impairment or mental health are often viewed by the church as recipients of ministry and support.  Is this how we should we should view those who live with disability?  Is disability a barrier to leadership?  Who are the 'disabled leaders' in the Bible?   How can we empower people who live with disability to find place of value in the body of Christ?  In this session we will engage with some of these issues and seek to find new ways forward.