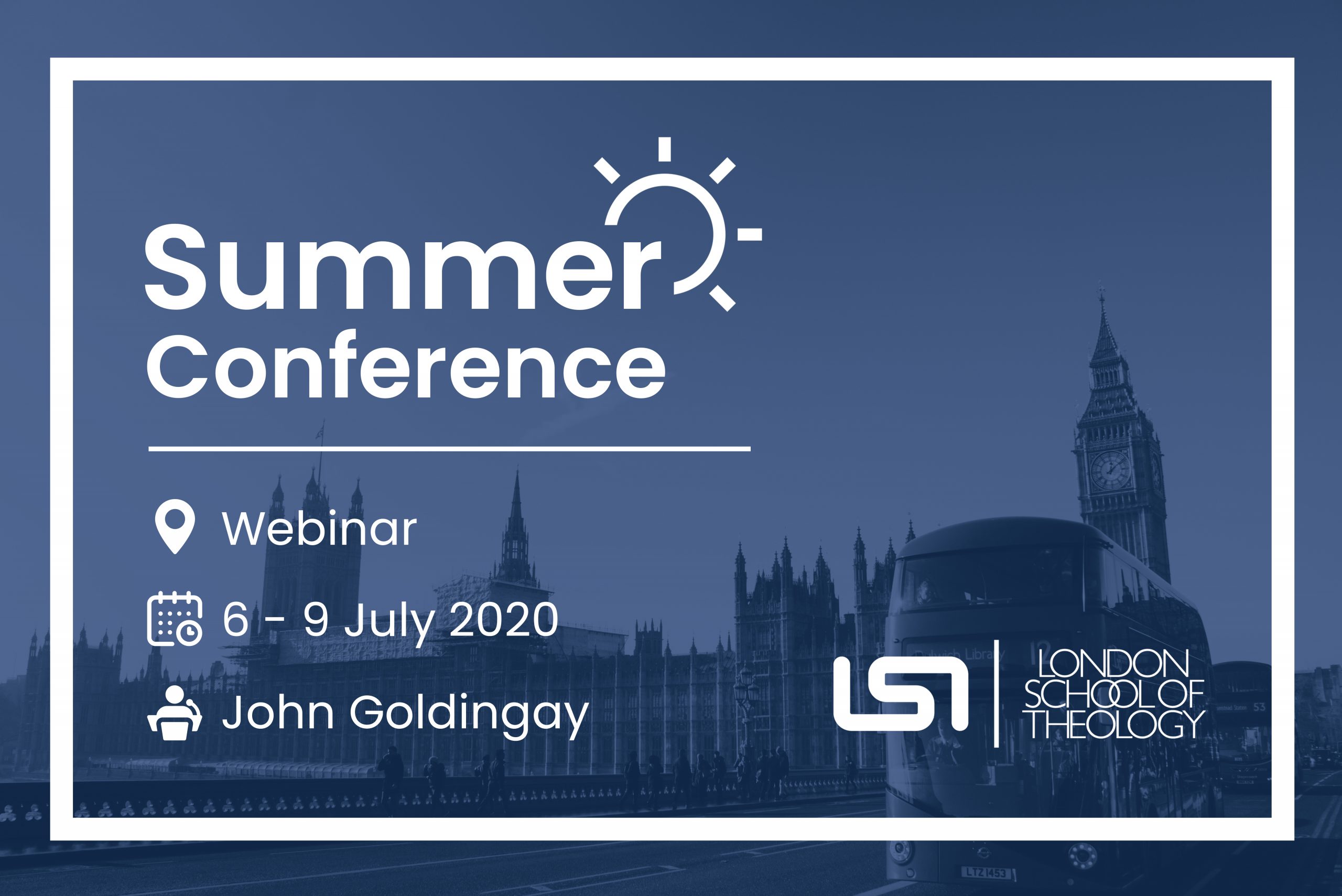 It is our great pleasure to invite you to day 2 of this year's Summer Conference, which will be held entirely online. You can find out a little more our event programme and incredible speakers by scrolling through this page!

Tickets are free but please consider donating a £10 daily attendance gift, which will be used to support our Students in Need Fund.

We really hope you can join us and we look forward to meeting you virtually!

Today we will be joined by keynote speaker John Goldingay, along with Kimberly Ervin Alexander, who will be speaking on Scripture & Gender. Whether it is to get a taste of theological education or take some time to invest in vocational training or professional development, LST's Summer Conference will inspire and equip you for all walks of life including the church, home and workplace.
| Time | Tuesday |
| --- | --- |
| 09:00 | Welcome & Worship |
| 09:15 | Keynote Speaker - John Goldingay: Jeremiah - The Theologies People Need to Rethink |
| 10:15 | Comfort Break |
| 10:30 | Scripture & Gender: Kimberly Ervin Alexander |
| 12:30 | Break for Lunch |
| 13:30 | Worship & Prayer |
| 14:00 | Topic Seminar |
| 15:00 | MA Presentation |
| 15:15 | Closing |
| 15:30 | Finish |
John Goldingay
John Goldingay will be our keynote speaker throughout the four days, leading a series entitled, Jeremiah Then and Now. John has previously worked in a parish in Finchley, and then moved on to teach at St John's College Nottingham and at Fuller Theological Seminary, Pasadena, California, where he was also priest-in-charge of St Barnabas, Pasadena. He now lives in Oxford and he and his wife Kathleen are members of the congregation at Christ Church Cathedral, but he still teaches online for Fuller. He is the author of a number of books on the Old Testament and has been working on a commentary on Jeremiah of which these lectures will be a spin off. In his spare time with Kathleen he walks along the Thames, listens to jazz, watches BBC I-player, marvels at how Britain is both different and the same, and tries to relearn how to speak British and to learn modern Hebrew.
Jeremiah - The Theologies People Need to Rethink
Jeremiah lived and worked at a time when the people of God had put out of mind the old truths about God and about what God had done for them. They had put out of mind how they had related to God in the past and how God expected them to relate to him in the present. Jeremiah confronted them about these facts, but found people rejecting him because it was a way of rejecting God. He lived on into a time of catastrophe when he could whisper to them that God might not have finished with them.
His book is complicated and his theology is complicated but we will try to find our way through both, and also imagine Jeremiah and Ezekiel and Daniel comparing notes about the issues they need to deal with.
Before the conference, you will receive written versions of the talks that you can read ahead of time if you wish, and you can email questions arising from them. In the sessions Dr Goldingay will talk a bit but spend much of the time engaging in dialogue with these questions, and other questions that people ask live.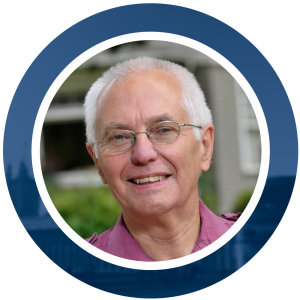 Kimberly Ervin Alexander
Kimberly Ervin Alexander on the topic of Women and Scripture: Finding Voice, Agency, and Place.
Kimberly Ervin Alexander has served as Associate Professor of the History of Christianity in the Regent University School of Divinity since the Fall of 2011. Before her move to Regent, she served as Associate Professor of Historical Theology and Assistant Vice-President for Academics at the Pentecostal Theological Seminary in Cleveland, TN. In addition to over twenty years of experience teaching at the graduate level, she has over forty years of experience in parish ministry and worship leadership. Alexander is the author of Pentecostal Healing:  Models of Theology and Practice (Brill), as well as the co-author of Women in Leadership:  A Pentecostal Perspective (CPLC) and What Women Want:  Pentecostal Women Ministers Speak for Themselves (Wipf and Stock). She is also the author of numerous book chapters and articles.
Alexander is an Honorary Research Fellow of the Manchester Wesley Research Centre and is a past president of the Society for Pentecostal Studies.  She has also been a contributor to numerous ecumenical dialogues and consultations, as well as a frequent contributor to conferences and symposia at the intersection of church and academy. In this capacity she has made presentations, preached, and taught in the US, England, Europe, and South America.
Women and Scripture: Finding Voice, Agency, and Place
This essay will proceed, in three movements, to examine how women have navigated their way through barriers and obstacles by finding resonance with narratives of both the brokenness and persistence of women in Scripture and how, in turn, those narratives have shaped their tradition(s). First, an examination of how women interpreted the Pauline texts used to oppress and prohibit their ministries will be undertaken. Second, the ways in which women ministers identified with narratives of broken and persistent women. Third, in a turn, consideration will be given to how these same biblical narratives were reified in the life of their communities.