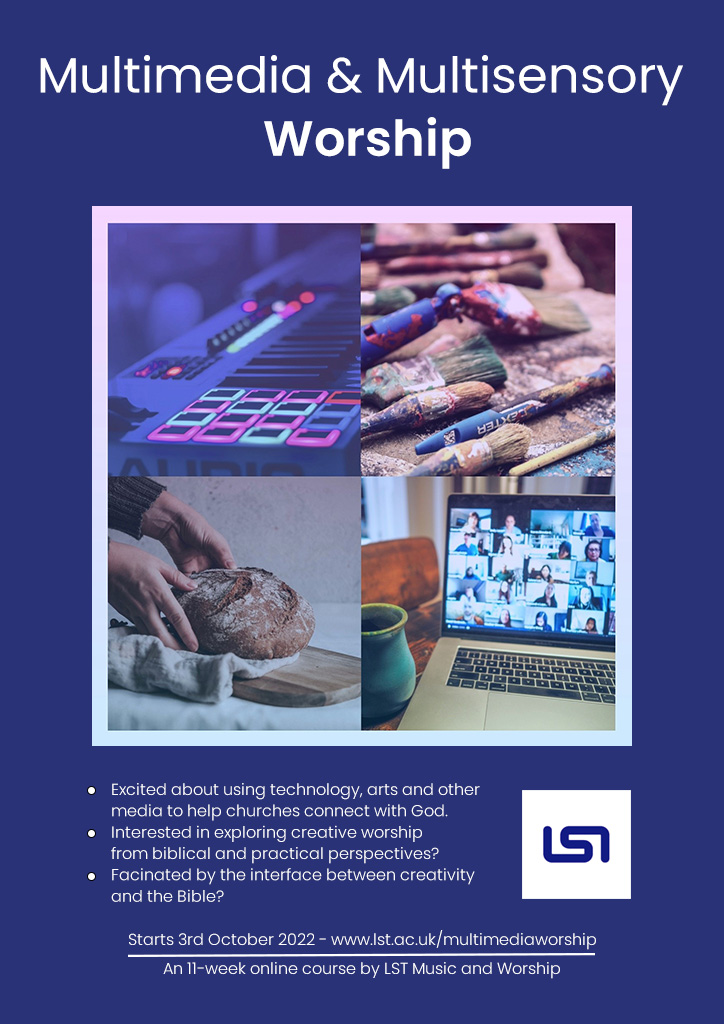 Online course delivered via a mix of video lectures and online class discussions
Are You:
Excited about using technology, arts and other media to help churches connect with God?

Interested in exploring creative worship from biblical and practical perspectives?
Fascinated by the interface between creativity and the Bible?
Then this is the course for you!
Led by Sam Hargreaves – LST, engageworship
Join LST Music & Worship students to unpack worship which makes use of varied media and technology. Discover biblical and theoretical foundations which underpin practical, usable ideas and skills for assessing and putting together creative worship experiences.
The course will inspire and equip you to facilitate multimedia and multisensory worship in your context. We will combine video teaching and examples with online discussion.