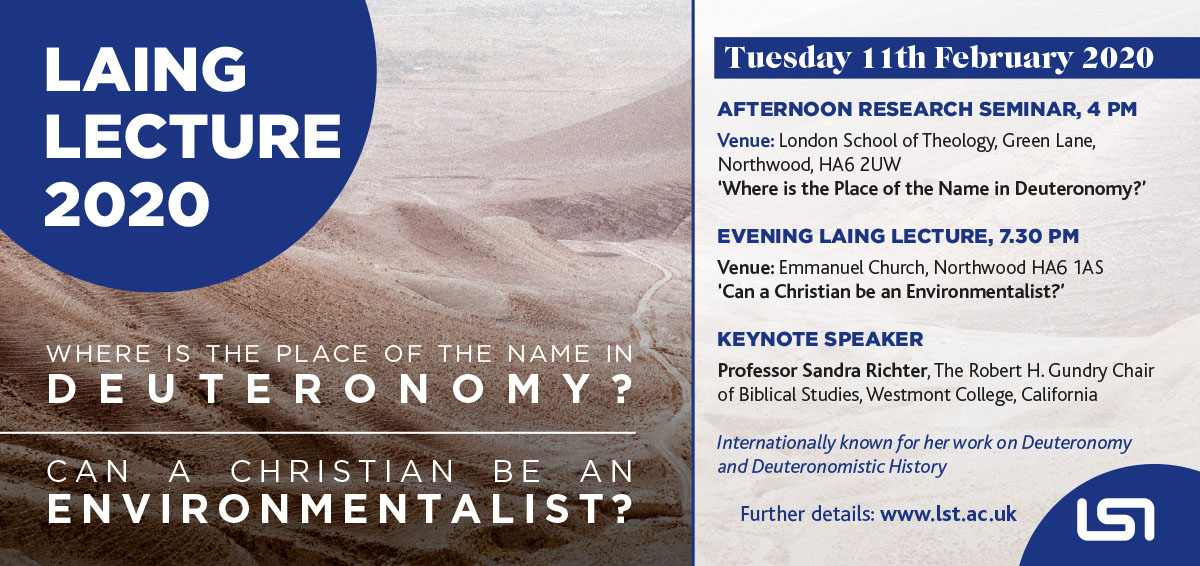 We would very much like to invite you to come and hear the 2020 LST Laing Lecture which is this year being given by Dr Sandra Richter, The Robert H. Gundry Chair of Biblical Studies, Westmont College, California.⁠
⁠
She will be speaking on the subject of: 'Can a Christian be an Environmentalist?
⁠
The Lecture will take place on Tuesday 11th February, at the Emmanuel Church, High Street, Northwood, at 7:30pm.
Book in now!
There will also be an afternoon seminar at LST at 4pm on 'Where is the Place of the Name in Deuteronomy?'